Subscribers Newsletter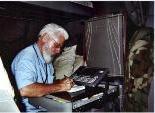 The Supersensitive, Fragile, Delicate "Feelings" of Marxocrats.
It's so easy to hurt the poor little feelings of Supersensitive Marxocrats that everyone else's speech must be legally restricted and controlled, but not theirs.
Vic Biorseth, Friday, June 01, 2018
https://www.catholicamericanthinker.com

Marxocrats feel, they don't think. Marxocratism is feelings-oriented and anti-reason, even though Marxocratism is pushed by elitists who tout themselves to be "intellectuals". It's all about feelings, and feelings are equated to what they call "Values", which, for Marxocrats, take the place of the Christian Morals progressively abandoned and demonized by Marxocratism. Replacing morality with values is Marxist "Progress".

Continue Reading at: Supersensitive
Do Not Respond To This Automatic Email.
Reply to this article at Supersensitive Comments
Find ALL SITE articles at: The Catholic American Thinker CONTENTS.