Subscribers Newsletter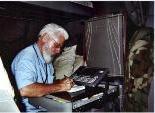 Test your Americanism: Is the original American Idea your cup of tea?
Test your Americanism to find out if you might really be happier somewhere else.
Vic Biorseth, Thursday, January 07, 2016
https://www.catholicamericanthinker.com/
In Defining Treason Down we described the historically unique American idea of government, which was a government by fixed law rather than by a government of men. There we showed that the only thing standing between the American citizen and his government, protecting him from his own government, was his Constitution, written for him. The Preamble begins with "We the People ... ".
The American form of government is absolutely unique in all world history.

(Continue Reading at Original Source: Test-Your-Americanism.).
Do not reply to this automatic email.
Respond to this article at the actual article:
Respond to Test-Your-Americanism..
Find ALL articles at: The Catholic American Thinker CONTENTS.