Subscribers Newsletter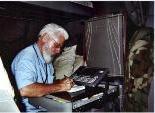 The Boehner Treason: Taking Impeachment off the table to kill America.
The Boehner Treason represents the foundation stone of all Republicrat Party treachery.
Vic Biorseth, Monday, January 18, 2016
https://www.catholicamericanthinker.com/
Of all the anti-American, anti-Constitution treachery and treason spoken of among the Political Parties pages, the Treachery and Treason pages, the Infiltration of Evil pages, the Mainstream Media pages or even the Obamunism pages, the deadliest treason to Constitutional America has got to be John Boehner's "Impeachment is off the table" treason.

(Continue Reading at Original Source: The-Boehner-Treason.).
Do not reply to this automatic email.
Respond to this article at the actual article:
Respond to The-Boehner-Treason..
Find ALL articles at: The Catholic American Thinker CONTENTS.