Subscribers Newsletter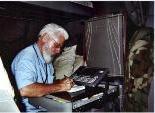 The Case For Banishment.
When Evil "Inclusiveness" has brought our own conquerors, murderers and enslavers in among us, it is time to initiate a program of Forced Divisiveness and get them out.
Vic Biorseth, Thursday, April 26, 2018
https://www.catholicamericanthinker.com

This is not the first time we have raised the specter of Banishment in these pages. The threat to our religious, national and political existence has only increased since we first proposed it. President Trump's ongoing successful one-man program of Swamp-Draining has infuriated all of America's "Included" internal enemies of God and of America to the point of enraged public insanity. They no longer hide their hatred of us, our nation, our Constitution and our God. They are now quite open about it. Trump has flushed them out where they can be seen by all for exactly what they are.

Continue Reading at: The-Case-For-Banishment
Do Not Respond To This Automatic Email.
Reply to this article at The-Case-For-Banishment Comments
Find ALL SITE articles at: The Catholic American Thinker CONTENTS.