Subscribers Newsletter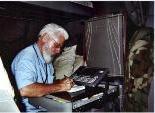 The Islam Pages: Setting the record straight for the non-Islamic world.
The Islam Pages describe the war declared upon us all by Mohammed after the Hijrah in the year 622 AD.
Vic Biorseth, OWM; Saturday, September 13, 2014
https://www.catholicamericanthinker.com/
Mohammed's Flight from Mecca to Medina in the year of our Lord 622 marked the actual birth of the religion of Islam. It also marked the end of Mohammed's more conciliatory attitude toward the Jews, and the beginning of his rabid, mortal hostility to them. The Jews in Mecca had failed to voluntarily convert and submit totally to his personal authority, and, from the time of the Hijrah, the opportunity for the Jews to submit to Islam was ended. They had made him angry.

(Continue Reading at Original Source: The Islam Pages).
Do not reply to this automatic email.
Respond to this article at the actual article:
Respond to The Islam Pages.