Subscribers Newsletter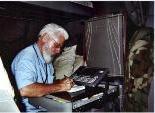 Missing the Main Point of the Living of Life within Human Culture.
Liberalism and Liberal Thought often miss the Main Point of Life, when they form Permanent Political Parties, which slowly destroy Human Cultures.
Vic Biorseth, Monday, January 22, 2018
https://www.catholicamericanthinker.com

These thoughts were triggered by an article by Patrick J. Deneen, titled The Tragedy of Liberalism. The link was emailed to me by a friend and fellow RESISTANCE! member, in partial response to an earlier conversation we had. It's posted in an interesting website, called "The Hedgehog Review; Critical Reflections on Contemporary Culture".

Continue Reading at: The-Main-Point
Do Not Respond To This Automatic Email.
Reply to this article at The-Main-Point Comments
Find ALL SITE articles at: The Catholic American Thinker CONTENTS.