Subscribers Newsletter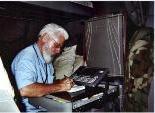 The Unionism Pages.
National and International Unions, with their ability to organize national and even international strikes, is International Communism's Revolutionary Hammer, made out of Useful Idiots.
Modern Labor Unions represent the biggest source of organized willing participants to get quickly out into the streets, to strike, to demonstrate, and even to act as thugs, all for a "greater cause." The ends justify the means.
Vic Biorseth, OWM; Thursday, November 21, 2013
https://www.catholicamericanthinker.com
When a Website begins to get large and holds a significant number of separate Webpages, it can become difficult for readers to find the ones they are interested in reading. TCSC pages are thus separated into groups by related subject matter, and each member-page of a given group has a set of links to the rest of that group in the right column of the page.
This newsletter is part of a series that will introduce the various groups of TCSC webpages.
=====
The Purpose of this grouping of links is to highlight the Marxist birth and anti-American slant of the organized labor movement, regardless of what the rank and file members think they know about it.
The Unionism Pages
Born of the "Workers of the World, Unite!" line of the Communist Manifesto, labor became the first successful effort of Marxist "Community Organizing" toward class warfare and eventual revolution. The whole purpose was and is to set employees against their own employers and displace economic cooperation with animosity and strife.
A Plan to Kill the Unions, especially in government. We need to kill the unions, or at least break their stranglehold on free enterprise.
The Anti-Union Sentiment: Where does it come from? The Communist Manifesto and the modern organized labor movement.
Our argument against unions and for a more open and free marketplace. Arguing against unions and other free market interventions is seeking greater excellence in market goods, services, employees and employers, through free and open competition.
Do not reply to this automatic email.
Respond to this article at the link below:
Thinking Catholic Strategic Center