Subscribers Newsletter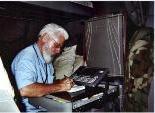 Trafeze will take Internet WebSite Business where Uber is taking the Taxi Business.
Trafeze is now up and running. It solves the "Product/Market Fit" business problem for on-line solo entrepreneurs. This is made for us.
Vic Biorseth, Saturday, July 23, 2016
https://www.catholicamericanthinker.com/
What did Uber do that made it become a giant enterprise overnight? It put people who had a car in touch with people in their neighborhood who needed to go somewhere. That's it. All through a smart phone app. Travelers get to look for pre-screened drivers; and drivers get to look for pre-screened travelers; transactions are made credit-card to credit-card, no cash involved, and a whole lot cheaper, simpler and more convenient than any Taxi Cab.
(Continue Reading the Whole Article at Trafeze)
Do not reply to this automatic email.
Respond the original article at: Trafeze Comments.
Find ALL articles at: The Catholic American Thinker CONTENTS.