Subscribers Newsletter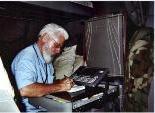 The Treacherous Lies of Marxism, Destroying all that is Good.
Destructive Treacherous Lies of the News Media, the Marxocrat Party, the FBI, Academia and Hollywood Celebrity all aim at the End of Constitutional America. And ultimately, the end of Man.
Vic Biorseth, Sunday, January 14, 2018
https://www.catholicamericanthinker.com

If you haven't done it, I urge you to read Nito Gnoci's latest writing, The Anti-Christians, Part III. It shows that Marxism, in all its variant forms, is, before it is anything else, anti-Christian. Before it makes any of its economic or political claims, it opposes God, and belief in God, and all men who believe in God. And it therefore opposes Man, who was made in the image of God.

Continue Reading at: Treacherous-Lies
Do Not Respond To This Automatic Email.
Reply to this article at Treacherous-Lies Comments
Find ALL SITE articles at: The Catholic American Thinker CONTENTS.