Subscribers Newsletter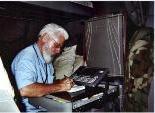 Party Politics: Treachery and Betrayal of the Citizenry and the Constitution.
The Ruling Political Elites are so steeped in their own sly Treachery and Betrayal, so into themselves, so Certain of Method, so broken from actual reality that they still do not understand Trump's seeming unstoppable rapid rise to power.
Vic Biorseth, Tuesday, February 23, 2016
https://www.catholicamericanthinker.com/
They think we're stupid. That's their problem, or part of it. Some of us are stupid, having been made stupid, by them. But the old saw still applies:
You can fool all of the people some of the time;
you can fool some of the people all of the time;
but you cannot fool all of the people all of the time.
(Continue Reading the Whole Article at Treachery-and-Betrayal)
Do not reply to this automatic email.
Respond the original article at: Treachery-and-Betrayal Comments.
Find ALL articles at: The Catholic American Thinker CONTENTS.