Subscribers Newsletter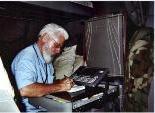 Here We Go Again with the Election Day Political Party Trickery.
Yeah, Trump won FL, GA, NC, PA, MI and WI, but, now we gotta count up and re-count all the unknown number of all the Marxocrat Party's mailed-out ballots. See?
Vic Biorseth, Wednesday, November 04, 2020
https://www.catholicamericanthinker.com
So here we are again, the Wednesday morning after the Tuesday election day, and we don't know who the winner is. And the winner will not be announced until after they finish counting an unknown number of mailed-out ballots. In some cases they mailed them to every known resident of the state, but, they don't seem to know or remember how many known residents there are, or were, or will be, until after they find enough to get Biden to 270 electoral votes. Then they'll know.
Continue Reading at: Trickery
Do Not Respond To This Automatic Email.
Reply to this article at Trickery Comments
Find ALL SITE articles at: The Catholic American Thinker CONTENTS.