Subscribers Newsletter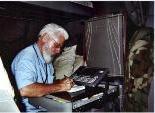 Trump Confounds the Republicrats and Flummoxes the Marxocrat Party's Media.
Trump continues to confound the Left, including the "Bipartisan" Republicrat Party.
Vic Biorseth, Wednesday, December 09, 2015
https://www.catholicamericanthinker.com/
Rush is right again. He seems to be the only one who recognizes the story behind the story. Trump says something that seems to not go nearly far enough, to us nobodies out here in fly-over country, and the Marxocrats, and their Media, and the Republicrats, literally go nuts. Everybody blasts Trump for his "Overreach" (nothing more than his opening gambit, per his Art Of The Deal), then he doubles down on it, and his poll numbers go up. And, slow witted and dull as the Left is, they still haven't figured it out.

(Continue Reading at Original Source: Trump Confounds.).
Do not reply to this automatic email.
Respond to this article at the actual article:
Respond to Trump Confounds..
Find ALL articles at: The Catholic American Thinker CONTENTS.