Subscribers Newsletter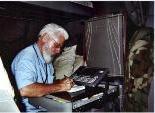 The Republicrats will be blamed for for the Trump Shutdown
Not only is that OK with us, but it is IT'S ABOUT DAMNED TIME, OK with us. None of the "Experts" in the Beltway get this, and that's the real problem.
Vic Biorseth, Friday, January 11, 2019
https://www.catholicamericanthinker.com
Yesterday's post showed how President Trump Reversed the Marxocrat Party's pet Political Rope-A-Dope Trick of turning a government-shutdown into a bigger emergency issue than the political issue of the moment, and is using it against them. This drew the ire of a couple of typically foul-mouthed Marxocrats, who's comments are not published here, because we don't publish Marxocrat obscenity here. And I hope they don't like it.
Continue Reading at: Trump-Shutdown
Do Not Respond To This Automatic Email.
Reply to this article at Trump-Shutdown Comments
Find ALL SITE articles at: The Catholic American Thinker CONTENTS.