Subscribers Newsletter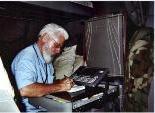 Parallels between President Trump and Charlemagne
Charlemagne single-handedly rebuilt the Holy Roman Empire; Donald Trump is single-handedly rebuilding Western Civilization.
Vic Biorseth, Thursday, March 22, 2018
https://www.catholicamericanthinker.com

Charlemagne was no choir boy, but he was a Catholic of sorts.

President Trump is no choir boy, but he is a Protestant of sorts.

Neither man was ever perfect in knowledge of or adherence to Christian doctrine, but both men knew simple right from wrong and the civilizing moral norms of Christianity.

And both were doers of things more than they were diplomats. Diplomacy was a tool for them, but then, so was the sword.

Continue Reading at: Trump-and-Charlemagne
Do Not Respond To This Automatic Email.
Reply to this article at Trump-and-Charlemagne Comments
Find ALL SITE articles at: The Catholic American Thinker CONTENTS.