Subscribers Newsletter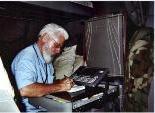 So, Trump is The Man, and Cruz is out. Now what?
Trump's nomination to be the Republicrat Party Candidate appears to be sealed. So what's a Cruz supporter to do?
Vic Biorseth, Wednesday, May 04, 2016
https://www.catholicamericanthinker.com/
There ain't no gettin' around it now; Indiana has spoken, and Cruz has dropped out. That pretty well seals it. Trump will get the required number of delegates right off the bat, and he will be the Republicrat candidate for President, whether the Party, and The Club that owns both Parties, and the Mainstream Media, like it or not.
(Continue Reading the Whole Article at Trump-is-The-Man)
Do not reply to this automatic email.
Respond the original article at: Trump-is-The-Man Comments.
Find ALL articles at: The Catholic American Thinker CONTENTS.