Subscribers Newsletter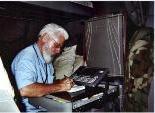 The Trump UN Speech Transcript.
President Trump's UN speech, delivered September 19, 2017, to the United Nations.
Vic Biorseth, Wednesday, September 20, 2017
https://www.catholicamericanthinker.com

As an admitted Trumpian and admirer of all things Trump, I was greatly impressed and enthused by his speech to the UN, in all particulars. I believe it will be recognized as one of history's great speeches.

But then, the Globalist anti-American critics came out, picking it apart, quoting it in snippets, misrepresenting it.

Well, it is now a matter of public record. If you want to get the whole, unvarnished and untarnished idea of what he was saying, you need to read the whole thing, uninterrupted by any commentary, one way or another.

Here it is.

Continue Reading at: Trumpian-UN-Speech
Do Not Respond To This Automatic Email.
Reply to this article at Trumpian-UN-Speech Comments
Find ALL SITE articles at: The Catholic American Thinker CONTENTS.