Subscribers Newsletter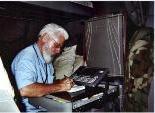 Truth Divides. Truth is Reality, and Reality does not change.
Truth is Constant and Persistent; Error is ever growing and ever changing. Error is Falsehood, or Lies. Truth Divides between Reality and Unreality.
Vic Biorseth, Sunday, April 01, 2018
https://www.catholicamericanthinker.com

It is Easter Sunday; He is Risen! Hallelujah!

All who do not know and embrace that fact are on the path to Hell.

Continue Reading at: Truth-Divides
Do Not Respond To This Automatic Email.
Reply to this article at Truth-Divides Comments
Find ALL SITE articles at: The Catholic American Thinker CONTENTS.