Subscribers Newsletter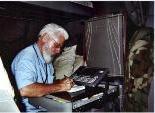 With Truth Rising, the Lies scream louder, like desperate cornered rats.
Truth is Rising everywhere, despite the best efforts of Satan, Marx, Mohammed, Hollywood, Journalism, Heretical Cardinals and Bishops, the Deep State and the Washington Establishment Club.
Vic Biorseth, Saturday, October 14, 2017
https://www.catholicamericanthinker.com

There is no doubt that Truth is rising and Falsehood is on its heels. And the locus of Truth Rising seems to be President Donald Trump, a billionaire businessman who turned politician, on a dime. Everything he says and does upsets the world of lies. Rarely in history has any one man raised so much ire and animosity among the evil and the depraved, and among the deceptively masked traitors who live among the good.

Continue Reading at: Truth-Rising
Do Not Respond To This Automatic Email.
Reply to this article at Truth-Rising Comments

Populist-Nationalism

Find ALL SITE articles at: The Catholic American Thinker CONTENTS.