Subscribers Newsletter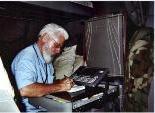 Truth Wins in the end, because Truth simply Is, and Truth does not change.
No matter how deep the swamps, no matter how deep the lies and deceptions, no matter how bad the politics, no matter now corrupt the one true religion, in the end, Truth Wins.
Vic Biorseth, Saturday, May 27, 2017
https://www.catholicamericanthinker.com
In Reason Versus Materialism we showed that a better title for the Pure Materialism argument would be Materialistic Stupidassism. Because the argument that matter is all that exists is just plain stupid. There's no kind way to say it, and I'm not sorry about that. It's just stupid.
Continue Reading at: Truth-Wins
Do Not Respond To This Automatic Email.
Reply to this article at Truth-Wins Comments.
Find ALL SITE articles at: The Catholic American Thinker CONTENTS.