Subscribers Newsletter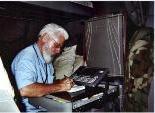 More USCCB And CCHD Abomination
Your dollars in the (usually) "Third Sunday In November" annual CCHD collection are just going to support more USCCB and CCHD Abominations.
Vic Biorseth, Friday, November 02, 2018
https://www.catholicamericanthinker.com
Remember the old Lucifer and the CCHD page? Well, nothing has changed. When you Bishop pronounces that "we're not giving to those organizations any more" he's lying, to you, to himself and to God. the CCHD, and even the USCCB itself, is an Alinsky-Organized and Bolshevik Billionaire aligned Catholic Clerical branch of the American Marxocrat Political Party.
Continue Reading at: USCCB-And-CCHD-Abomination
Do Not Respond To This Automatic Email.
Reply to this article at USCCB-And-CCHD-Abomination Comments
Find ALL SITE articles at: The Catholic American Thinker CONTENTS.