Subscribers Newsletter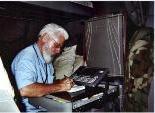 Unpunished Desecration of Flag, Anthem and Country is Not New.
Unpunished misbehavior feeds, breeds and multiplies more such misbehavior. Burning and Desecrating American flags is not new; it's old. That's why it's growing. There is nothing new under the sun.
Vic Biorseth, Thursday, November 09, 2017
https://www.catholicamericanthinker.com

Listening to Sean Hannity yesterday while driving, I heard him say he could not remember any time when people were so blithely disrespectful of the flag, the anthem and the country. He couldn't recall anyone openly burning the flag, as the Occupy Wallstreeters did, or people not respecting our National Anthem, as the NFL is doing, or someone actually crapping on the flag, as some "demonstrators" are doing. Nor can he remember anyone calling for dead cops.

Continue Reading at: Unpunished-Desecration
Do Not Respond To This Automatic Email.
Reply to this article at Unpunished-Desecration Comments
Find ALL SITE articles at: The Catholic American Thinker CONTENTS.