Subscribers Newsletter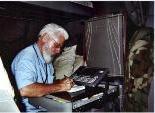 I see it; I recognize it for what it is; but I don't understand the Why of it.
Hatred of Christianity by people raised in Christianity; hatred of the USA by people raised up in the USA; there it is, right in front of us. But, Why?
Vic Biorseth, Sunday, November 12, 2017
https://www.catholicamericanthinker.com

What better faith is there to be raised in than Christian faith? What better place on earth to be born and raised than the USA? What more assurance of everlasting life is there, and what safer place with more promise for future generations, than in Christianity and in America? What more moral, decent, good and uplifting human culture could there possibly be than a truly and thoroughly Christian USA?

Continue Reading at: Why
Do Not Respond To This Automatic Email.
Reply to this article at Why Comments
Find ALL SITE articles at: The Catholic American Thinker CONTENTS.