Subscribers Newsletter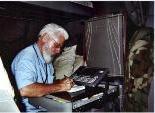 "We are not the World Police" say the Lefties. So, if not us, then who?
In the absence of Police, including World Police, what happens? The criminals come out to play.
Vic Biorseth, Saturday, February 21, 2015
https://www.catholicamericanthinker.com/
We are not the world's Police! How many times have we all heard that? And, on hearing it, how many times have any of us applied a little critical thinking and real-world practicality to it? And how many times do we just nod our heads and not think about it at all?
After hearing a lie a ten thousand times, it becomes, for the inattentive, a truth.
If your local Sheriff department or city police department shut down, all

(Continue Reading at Original Source: World Police).
Do not reply to this automatic email.
Respond to this article at the actual article:
Respond to World Police.