Subscribers Newsletter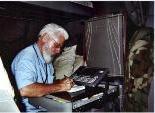 Anathematizing anathema: the predictable result of the denial of evil.
In a world that denies the existence of evil, anathematizing anathema itself is the only anathema allowed.
Vic Biorseth, OWM; Thursday, October 16, 2014
https://www.catholicamericanthinker.com/
Actually, what happens is not that the principle of anathema is anathematized, but that it is reversed. The old anathematize-ee becomes the new anathematize-er. We have said, many times and in many ways, that if the people on a bus ever allow Satan to get on the bus with them, he will eventually wind up driving the bus. If you, as an individual, do not control sin, sin will eventually control you. If we, as a people, fail to anathematize clear evil, eventually, clear evil with anathematize us, and our way of life.

(Continue Reading at Original Source: Anathematizing Anathema).
Do not reply to this automatic email.
Respond to this article at the actual article:
Respond to Anathematizing Anathema.