Subscribers Newsletter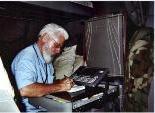 All the anti Capitalist lies in Marxist propaganda.
Most old Marxist anti-Capitalist lies are now commonly held "academic truths", in formal education, commentary, news reporting, and in the collective sociopolitical psyche.
Vic Biorseth, Wednesday, February 04, 2015
https://www.catholicamericanthinker.com/
Marxism itself, from the ground up, is a lie. All pretensions of uplifting humanity, feeding the hungry and caring for the poor aside, the whole goal of Karl Marx was to incite global revolution aimed at acquiring supreme political power. Pure and simple. Everything else, in all of Marxism, is a lie. The core strategy of Marxism is to provoke and ignite Class Warfare in nations, to upset the status quo and provide opportunity for the seizure of political power, a la Machiavelli.

(Continue Reading at Original Source: anti-Capitalist-lies).
Do not reply to this automatic email.
Respond to this article at the actual article:
Respond to anti-Capitalist-lies.