Subscribers Newsletter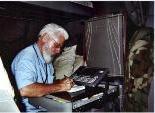 Most comfortable, effective and deepest-cover CCW: Breakaway Pockets.
When and where you can legally carry a concealed weapon, believe me, CCW-Breakaways are the way to go.
Vic Biorseth, Wednesday, March 18, 2020
https://www.catholicamericanthinker.com
Take a good hard look at the image below.
It just flat out does not get any more CCW than this.

If you have to carry concealed, or if you need to carry concealed, when and where it is legal to do so, this is your ticket to deep concealment. If you are a cop, in my opinion, you should always carry concealed, everywhere you go. Off duty cops may be the best, safest, most dependable and reliable armed citizens out there.

Continue Reading at: ccw
Do Not Respond To This Automatic Email.
Reply to this article at ccw Comments
Find ALL SITE articles at: The Catholic American Thinker CONTENTS.