Subscribers Newsletter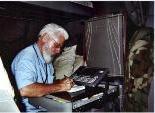 Is election fraud a crime? Then, why all the Trump team civil suits?
How many election frauds does it take to make a crime? How many election fraudsters have ever been prosecuted? Are the DOJ and FBI actually in on it?


Vic Biorseth, Friday, December 04, 2020
https://www.catholicamericanthinker.com
It's a serious question. If election fraud is a crime, then why is a sitting President, who is a candidate, having to file civil lawsuits in court to get relief from criminal fraud that is aimed at preventing his reelection?
What, exactly, do the DOJ and the FBI do for a living?
Continue Reading at: crime
Do Not Respond To This Automatic Email.
Reply to this article at crime Comments
Find ALL SITE articles at: The Catholic American Thinker CONTENTS.