Subscribers Newsletter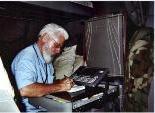 Our Criminal Government and its totally dependent Moron Voter Base.
The hearings are a joke. Our Criminal Government is not going to indict anyone in government for anything.
Vic Biorseth, Wednesday, October 21, 2015
https://www.catholicamericanthinker.com/
It's all for show. They've all got so much on each other that no one is going to do anything about any of it, other than to politically bluster and bloviate for the cameras. The Marxocrats and their lapdog media have mastered the art of obfuscating, delaying and distracting to such a degree that they will never lose the support of their totally dependent Moron Vote, even in the face of convincing solid empirical evidence against them. Which will never be produced. In all likelihood, the Republicrats, too, are in it up to their necks.

(Continue Reading at Original Source: Criminal Government).
Do not reply to this automatic email.
Respond to this article at the actual article:
Respond to Criminal Government.
Find ALL articles at: The Catholic American Thinker CONTENTS.