Subscribers Newsletter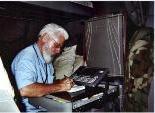 Definition of Fascism: System of Marxism resisting the Worker's Revolution.
A true definition of Fascism must recognize its deep roots in Marxism.
Vic Biorseth, Saturday, January 17, 2015
https://www.catholicamericanthinker.com/
Fascism: A regime over a government organization exalting the nation and (perhaps) an ethnicity or race above the individual and above citizen rights. It stands for strong centralized and autocratic government control, absolute economic and social regimentation, ruthless suppression of all opposition, and is headed by an absolute dictator. Fascism stresses primacy of the glorious state, unquestioned obedience to the leader and intolerance of dissent.
Fascist regimes teach subordination to the state and personal sacrifice for the good of the state. Fascism arises to power on

(Continue Reading at Original Source: definition of Fascism).
Do not reply to this automatic email.
Respond to this article at the actual article:
Respond to definition of Fascism.