Subscribers Newsletter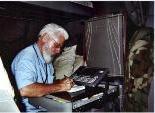 The CommieVirus Hoax, The Loss of Reason and Rise of Gullibility.
From Governors to TV Advertisers to Whole Populations, Everyone Who Has Not Joined In On The Hoax Has Joined the Gullible Herd. Gullibility Now Reigns Supreme.
Vic Biorseth, Monday, April 27, 2020
https://www.catholicamericanthinker.com
Since Cultural Marxism sneakily infiltrated and ultimately dominated thought, and whole governments, under its influence, whole populations have succumbed to wholesale social gullibility.
Continue Reading at: gullibility
Do Not Respond To This Automatic Email.
Reply to this article at gullibility Comments
Find ALL SITE articles at: The Catholic American Thinker CONTENTS.