Subscribers Newsletter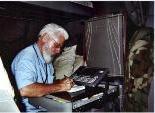 Should you love your enemies until they finally kill us all and conquer good?
Did the Commandment to love your enemies mean that you should love Satan?
Vic Biorseth, Sunday, May 10, 2015
https://www.catholicamericanthinker.com/
This is written more as a question than a statement of any kind. It is, primarily, a theological question, and I am no theologian. It has to do with Love, properly applied, and specifically to love of neighbor. Are there "levels" of love, like the steps on a ladder or staircase, and are there levels of who-is-your-neighbor, and are there levels of who-is-your-enemy?
If not, then, should we love Satan?

(Continue Reading at Original Source: Love Your Enemies).
Do not reply to this automatic email.
Respond to this article at the actual article:
Respond to Love Your Enemies.