Subscribers Newsletter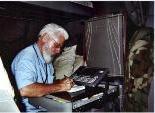 There ain't no such thing as an Economic Stimulus.
It may temporarily help the citizenry a little, but economically, it's a wash. Any "stimulus" had to be taken out of the economy before it could be put back in.
Vic Biorseth, Monday, March 30, 2020
https://www.catholicamericanthinker.com
Where do you think the government got the money for the Stimulus Package to begin with? It came out of our tax dollars. It came out of us. It came out of the nation's economy. And if the government gives us back some of our tax dollars, it isn't as if they're giving us something new. The government took it from us in the first place.
Continue Reading at: stimulus
Do Not Respond To This Automatic Email.
Reply to this article at stimulus Comments
Find ALL SITE articles at: The Catholic American Thinker CONTENTS.