Subscribers Newsletter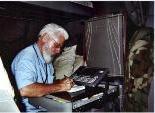 On blurring the lines between right and wrong, and watering down reality.
Blending vocations, moral norms, belief, purpose for being, etc., into an amorphous, disgusting soup, by watering down reality.
Vic Biorseth, Tuesday, November 10, 2015
https://www.catholicamericanthinker.com/
Nathaniel Hawthorne's 1850 classic novel, The Scarlet Letter, set in 1640s Puritan Boston, told the romanticized, fictional story of a adulterous woman, the treatment of scandalous behavior in Puritan society, and the seeking of eventual redemption, all interwoven with intrigues and subplots involving the identity her lover. The important thing in this classic novel is that it is sympathetic to the sinner. Granted, it was just a fictional novel; but it became a classic. It is one of those that is (or used to be) part of English Literature and English Composition classes in formative education. Like other classics, besides the English, it taught lessons of culture and morality.

(Continue Reading at Original Source: watering-down-reality).
Do not reply to this automatic email.
Respond to this article at the actual article:
Respond to watering-down-reality.
Find ALL articles at: The Catholic American Thinker CONTENTS.