Subscribers Newsletter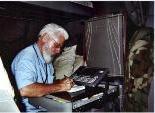 Babbling Christianity: The Loss of Unity in the Christian Message.
Is some New Testament "Tower of Babble" moment behind babbling Christianity's ever increasing disunity?
Vic Biorseth, Wednesday, February 11, 2015
https://www.catholicamericanthinker.com/
Thousands and thousands of denominations now, and new ones born every day. Why? Multitudes of Bishops within the very Church Christ founded teaching erroneous Christian doctrine, or failing to properly teach original Christian doctrine. Why?

(Continue Reading at Original Source: Babbling-Christianity).
Do not reply to this automatic email.
Respond to this article at the actual article:
Respond to Babbling-Christianity.