Subscribers Newsletter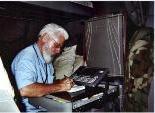 Another Marxist 'Convergence', this time involving the Green New Deal.
In the First Convergence, the Ruling Communist and Capitalist Elites Join Forces to 'Manage' the World. This Is What We Are Seeing Today.
Vic Biorseth, Saturday, March 27, 2021
https://www.catholicamericanthinker.com
We received a sobering email today from Cliff Kincaid of America's Survival. It looks like the China virus really may be an actual weapon, although not a very effective one, in the biological sense. But in the purely political sense, it has been a supreme weapon of mass destruction against all of human culture and good order in civil society.
Continue Reading at: Convergence
50 most recent articles updated on this Web-Site: BLOG (Web-Log) Page
Do Not Respond To This Automatic Email.
Reply to this article at Convergence Comments
Find ALL SITE articles at: The Catholic American Thinker SITE MAP.