Subscribers Newsletter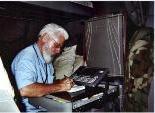 Our Many Maliciously Fabricated and Purposely Induced Cultural Delusions.
Cultural-Marxism + Freudianism + Multiple Crises + Many Years Abuilding = Multiple Cultural Delusions.
Vic Biorseth, Thursday, June 04, 2015
https://www.catholicamericanthinker.com/
Why is our world upside down? What was good is now bad; what was bad is now good. What we once anathematized now anathematizes us. What was normal is now abnormal; what was perverse is now normal. What was ordered is now disordered; disorder is the new order. What was sinful is now virtuous; vice is the new norm.
Who are we?
Are we still Americans? Are we still Civilized?

(Continue Reading at Original Source: Cultural-Delusions).
Do not reply to this automatic email.
Respond to this article at the actual article:
Respond to Cultural-Delusions.
Find related articles at: The Winnowing Pages.
Find ALL articles at: The Catholic American Thinker CONTENTS.