Subscribers Newsletter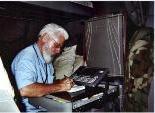 On Papal Definitions of Existing Doctrines thereafter known as Dogmas.
No Dogma was ever anything new. All Dogmas were Existing Doctrines before being Formally Defined for the Whole Church by the Magisterial Authority of a Pope.
Vic Biorseth, Tuesday, October 05, 2021
https://www.catholicamericanthinker.com
Question: What is a Catholic Dogma?
Answer: A Catholic Dogma is an existing Catholic Doctrine that has been officially Defined for the whole Church by the Magisterial Authority of a Pope.
This latest Mic'd Up episode of Church Militant was really concentrating on the off-handed vagaries, confusing statements, pronouncements and behaviors of Pope Francis and many of the highest ranking Cardinals, all made non-magisterially, versus the real magisterial authority to define dogma. But what might strike a chord in the heart of faithful Christians who are not Catholic, or who are not fully Catholic, is the very idea that:
All Dogmas are Formal Magisterial Definitions of Existing Doctrines, Issued to the Universal Catholic Church.
No dogma can be anything new. It must be a formal definition of an already existing doctrine.
Continue Reading at: Definitions
50 most recent articles updated on this Web-Site: BLOG (Web-Log) Page
Do Not Respond To This Automatic Email.
Reply to this article at Definitions Comments
Find ALL SITE articles at: The Catholic American Thinker SITE MAP.