Subscribers Newsletter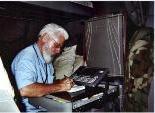 Elon Musk: Genius, Slick Welfare Queen, Nut Case, or all of the above?
Does he really believe all the "Green" lies of the Eco-Nazi Movement, or is he just riding the Phony Green Wave to make his billions at tax payer expense?
Vic Biorseth, Tuesday, May 03, 2022
https://www.catholicamericanthinker.com
It's always risky to try to analyze anyone you've never even met. But Elon Musk is easier than most other people to analyze from a distance because he is so very public; he puts himself out there in the public eye, maybe for business purposes.
Continue Reading at: Elon-Musk
50 most recent articles updated on this Web-Site: BLOG (Web-Log) Page
Do Not Respond To This Automatic Email.
Reply to this article at Elon-Musk Comments
Find ALL SITE articles at: The Catholic American Thinker SITE MAP.