Subscribers Newsletter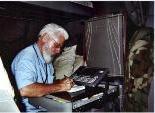 Over-Explaining Conservatism and Under-Explaining the US Constitution.
Explaining 'Conservatism' and listing Political Party agenda items does not explain America, the Constitutional Republic. Only the Constitution explains America.
Vic Biorseth, Thursday, May 06, 2021
https://www.catholicamericanthinker.com
In any sport involving a ball, the first and most important rule is to keep your eye on the ball. The ball is the whole point of the game. The ball is everything. You cannot allow anyone to distract you from the ball, and you cannot lose track of where the ball is if you intend to win the game.
In American politics, for all American Patriots, our Constitution is the ball.
Continue Reading at: Explain
50 most recent articles updated on this Web-Site: BLOG (Web-Log) Page
Do Not Respond To This Automatic Email.
Reply to this article at Explain Comments
Find ALL SITE articles at: The Catholic American Thinker SITE MAP.