Subscribers Newsletter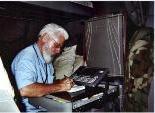 Malice under the Facade of Innocence.
Malicious Anti-Americans are Solidly Ensconced in American High Office at Federal, State and Local Levels, under the Facade of American Political Integrity.
Vic Biorseth, Friday, August 27, 2021
https://www.catholicamericanthinker.com
If someone gets into politics and runs for high office in America, he must be a pro-American and a patriot, right?
Wrong.
Politics, in and of itself, and the assumption of high political office in particular, have acquired the undeserved mantle of integrity in the eye of the public at large.
Continue Reading at: Facade
50 most recent articles updated on this Web-Site: BLOG (Web-Log) Page
Do Not Respond To This Automatic Email.
Reply to this article at Facade Comments
Find ALL SITE articles at: The Catholic American Thinker SITE MAP.