Subscribers Newsletter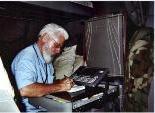 Holy Evil defines Bishops who teach and preach Falsehood.
Water and Oil; Fire and Ice; Truth and Falsehood; Catholicism and Communism; Holy and Evil; They do not mix. Or do they?
Vic Biorseth, Friday, May 29, 2015
https://www.catholicamericanthinker.com/
Catholicism, at the core, is about Truth. The center and source of all Truth is God. The exact opposite of Truth is Falsehood, and the Father of all Falsehood is Satan. Communism, at the core, is about Lies. Communism is a lie. The ambition of Communism is to convince people of the non-existence of God, the perfectibility of the World, and the perfectibility of all of Human Society, through the plan of Man. But even that is a lie; a lesser lie. The greater lie of Communism involves hiding the secret fact that the real, true Marxist ambition and ultimate goal is the achievement of Global Dictatorship, and Global Dictatorship cannot be achieved without the aid of a population who first believes the lesser lie.

(Continue Reading at Original Source: Holy Evil).
Do not reply to this automatic email.
Respond to this article at the actual article:
Respond to Holy Evil.
Find related articles at: The Winnowing Pages.
Find ALL articles at: The Catholic American Thinker CONTENTS.