Subscribers Newsletter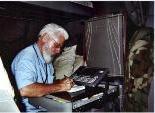 Illegitimately Elected Biden And His Illegitimate Criminal Government
The 2020 Election Was Stolen, it was Fraudulently Executed With Illegitimate Results, and Everybody Knows It.
Vic Biorseth, Wednesday, April 28, 2021
https://www.catholicamericanthinker.com
There is no way that Joe Biden and Kamala Harris won the 2020 election, legitimately. The whole election was one big criminal fraud, and everybody knows it. Even Fox News insists that, while there may have been some cheating, it was 'not enough', Joe won, and it's time to move on and quit harming the public's perception of the legitimacy of the American electoral process.
The problem with that is that it is a lie. And that makes Fox News a liar.
Continue Reading at: Illegitimate
50 most recent articles updated on this Web-Site: BLOG (Web-Log) Page
Do Not Respond To This Automatic Email.
Reply to this article at Illegitimate Comments
Find ALL SITE articles at: The Catholic American Thinker SITE MAP.