Subscribers Newsletter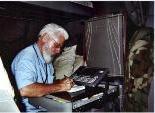 The Christian American Individual Vs the Islamo-Commie-Homo Communes.
Constitutional Rights are for Individual Americans; Christian Salvation Is Offered to Individual Souls. Satan's Revolution Builds Evil Communities.
Vic Biorseth, Monday, May 10, 2021
https://www.catholicamericanthinker.com
People come to Jesus, or not, one soul at a time. Salvation is an individual thing. The American Constitution was written to grant legal rights and protection of those rights to individual citizens, not to any groups or organizations. The Church, and the nation, are a 'communities' of like-minded individuals, but they are communities that, most properly, jealously watch members for adherence to religious or legal rules. Violators are shunned and kept apart from, excluded from the 'community' very easily and re-admitted only with great difficulty.
American Independence, properly defined, is Liberty tempered by Christian Morality. It promotes the ability of the individual to make his own way in life, and to prosper by the work of his own hands and his own industriousness, or his own personal industry. You can make your own way here, whoever you are, if you are honest and moral, and the rest of us will protect your right to do that.
Continue Reading at: Individual
50 most recent articles updated on this Web-Site: BLOG (Web-Log) Page
Do Not Respond To This Automatic Email.
Reply to this article at Individual Comments
Find ALL SITE articles at: The Catholic American Thinker SITE MAP.