Subscribers Newsletter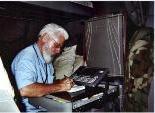 The CommieVirus19 Super-Infectiusness Lie of the CDC
"Covid-19 is Super Infectious" say all of our unelected, unrepresentative, unaccountable, authoritative bureaucratic "experts" currently making government policy.
Vic Biorseth, Saturday, April 25, 2020
https://www.catholicamericanthinker.com
By now just about everyone is convinced that CommieVirus19 is more infectious than other cold viruses and other flu viruses, that it is super-infectious, terrifyingly so, and that's why we all have to take such drastic precautions, and why, the "experts" insist, nothing will ever be the same again.
Continue Reading at: Infectious
Do Not Respond To This Automatic Email.
Reply to this article at Infectious Comments
Find ALL SITE articles at: The Catholic American Thinker CONTENTS.