Subscribers Newsletter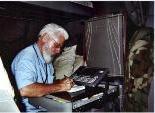 State Ordered Jab: Obedience-Training Of The New Covid-Ruled Masses.
Trump's Emergency-Developed Vaccines Commandeered By American Marxists And Other Marxists To Herd All Individuals Into The Great Global Commune
Vic Biorseth, Friday, July 23, 2021
https://www.catholicamericanthinker.com
'You vill get your jab, und you vill enchoy it, und you vill schmile, because it is your patriotic duty! Ist dat Klear?'
Continue Reading at: Jab
50 most recent articles updated on this Web-Site: BLOG (Web-Log) Page
Do Not Respond To This Automatic Email.
Reply to this article at Jab Comments
Find ALL SITE articles at: The Catholic American Thinker SITE MAP.