Subscribers Newsletter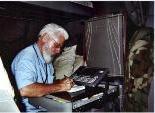 The January 6 Lies Of Communists in American Government and News Media
Nothing they said in their purely political 2021 January 6 "Memorial" of their own pre-planned and badly botched fake insurrection was true
Vic Biorseth, Saturday, January 08, 2022
https://www.catholicamericanthinker.com
It was all their own doing, not Trump's, and not the real Trump supporters.
Everyone who said that the whole thing was an attempt by Trump supporters to invade the capital building to interfere with and stop the process of counting electoral votes is a liar, for that is a lie, and they have to know it is a lie.
Everyone who said it is a liar. That covers a lot of territory.
Continue Reading at: January-6-Lies
50 most recent articles updated on this Web-Site: BLOG (Web-Log) Page
Do Not Respond To This Automatic Email.
Reply to this article at January-6-Lies Comments
Find ALL SITE articles at: The Catholic American Thinker SITE MAP.