Subscribers Newsletter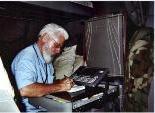 The Plan to Kill the US Republic and Establish Tyrannical Government.
Unlimited Criminal "Immigration", Amnesty and Citizenship: It worked in California, so now the criminal Marxocrat party intends to use it to take over the whole USA.
Vic Biorseth, Thursday, September 23, 2021
https://www.catholicamericanthinker.com
California was always a solidly Republican state until the anti-American Marxist Senator Ted Kennedy was able to fool America and fool Ronald Reagan into granting amnesty (and citizenship) to millions of criminal aliens present mostly in California. The very next election, the California government became Marxocrat, and therefore criminal, and that marked the end of Republicrat party chances in California, and, we believe, the end of honest and legitimate elections in California. We say that because the Marxocrat party is a criminal organization, always opposed to, in violation of and standing in opposition to American law.
And now, today, they do it openly.
Continue Reading at: Killing-the-USA
50 most recent articles updated on this Web-Site: BLOG (Web-Log) Page
Do Not Respond To This Automatic Email.
Reply to this article at Killing-the-USA Comments
Find ALL SITE articles at: The Catholic American Thinker SITE MAP.