Subscribers Newsletter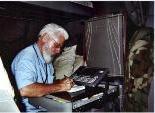 He who lives by the lie, dies by the lie; the lie is having it's day.
The Roman Catholic Church today, and the USA today, are ruled by contemptible poseurs, liars, and those who hate the Church, hate America, and live by the lie.
Vic Biorseth, Monday, February 15, 2021
https://www.catholicamericanthinker.com
If the current Pope and current elite of the ruling clerical hierarchy of the Roman Catholic Church do not hate the Catholic Church and do not hate Catholicism, they've certainly got a funny way of showing it.
Continue Reading at: Lie
50 most recent articles updated on this Web-Site: BLOG (Web-Log) Page
Do Not Respond To This Automatic Email.
Reply to this article at Lie Comments
Find ALL SITE articles at: The Catholic American Thinker SITE MAP.