Subscribers Newsletter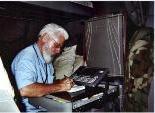 America's Modern Pagan Oligarchy, Aztec Gods, and Human Sacrifice.
Isaiah 57 Revisited
Linda Kimbal, Saturday, September 04, 2021
https://www.catholicamericanthinker.com
San Diego parents are suing the State of California for including Aztec prayers in state-approved curricula, the Californians for Equal Rights Foundation (CFER) said in a press release Friday. The Aztec prayer component,
Continue Reading at: Pagan-America
50 most recent articles updated on this Web-Site: BLOG (Web-Log) Page
Do Not Respond To This Automatic Email.
Reply to this article at Pagan-America Comments
Find ALL SITE articles at: The Catholic American Thinker SITE MAP.