Subscribers Newsletter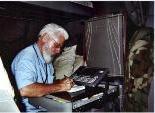 Is Islam a Religion, or another Political Party of Conquest by War?
Archbishop Ieronymos II of Athens and Greece was right the first time, identifying Islam as a Political Party, similar to the Communist Party in intent.
Vic Biorseth, Monday, January 25, 2021
https://www.catholicamericanthinker.com
The Orthodox Archbishop of Athens and Greece started quite a firestorm when he correctly stated that "Islam is not a religion; it is a political party" whose adherents follow a political pursuit. He referred to Moslems as "the people of war" and "the people of conquest". The resulting firestorm got so hot that he issued a clarification, but he was right on the money the first time. You can read about it at Church Militant.
Continue Reading at: Party
50 most recent articles updated on this Web-Site: BLOG (Web-Log) Page
Do Not Respond To This Automatic Email.
Reply to this article at Party Comments
Find ALL SITE articles at: The Catholic American Thinker SITE MAP.